It's less than one week until Thanksgiving, and my house is starting to feel more festive by the minute. This is definitely the earliest I have had Christmas decorations out, but I love the season so much that I figure the longer they are out, the better. And furthermore, (1) now that I am a mom, I feel more of a sense of urgency to create the entire holiday experience (even though I know she won't remember it this year) and (2) now that I am a mom, I am entirely more busy and have found that I have to take an opportunity when I have it.
In addition to beginning to deck the halls in our home, we have also started the first of many celebrations. I love a tradition, as well as any excuse for a friendly gathering … so I always look forward to our *
Friendsgiving
each year. This year marked our third, and Waverly's first. And for us, this year was extra special as it was during this same gathering last year that we shared the news that we were expecting. In fact, we told them specifically during a photo – we set the timer and just as the flash went off, my husband shouted that I was pregnant. What a difference a year makes.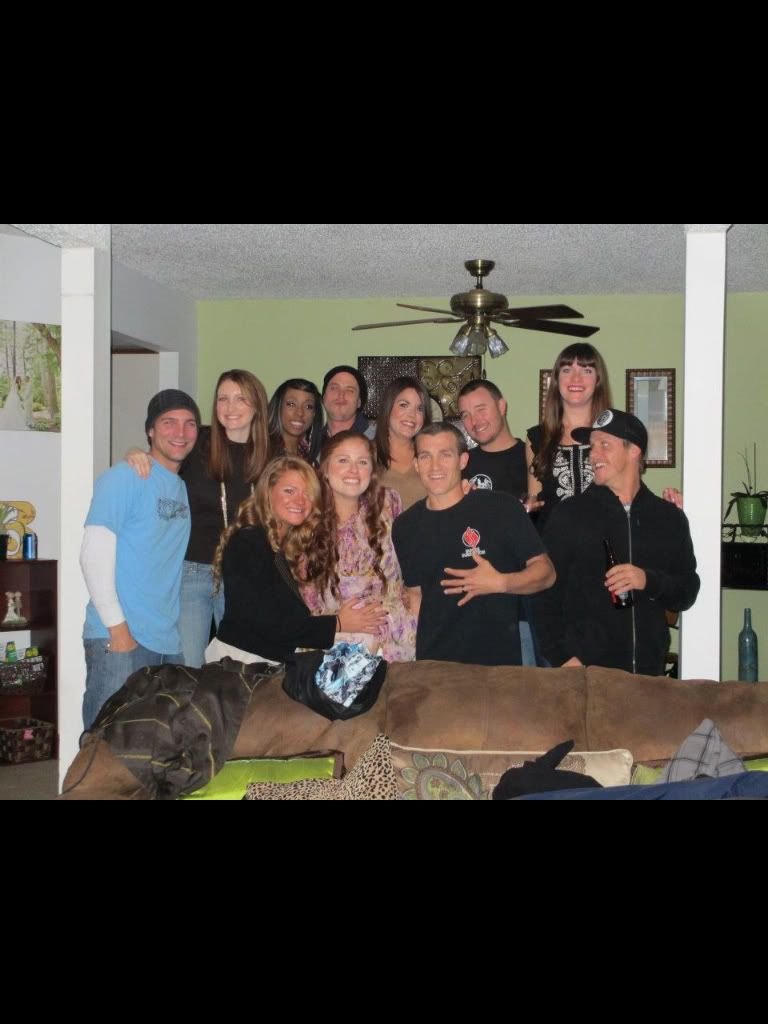 Last year's Photo – We're Pregnant!
(I don't think anyone … except my sister … really got it!)
This year's photo (with Waverly Maye!).
Waverly is wearing a Onsie from Carter's, Shorts/leggings Set from Gymboree, and a Headband from Etsy. The polka dot bow was added to the headband.

*Friendsgiving = A Pre-Thanksgiving celebration with friends, in which each person brings a dish to share.