Hey mamas, hope you are all having the best week!! I am so excited to announce a new project I feel so very lucky to be a part of. The "One Year & Beyond Link-Up" will kick-off next week on May 8th, the idea behind this was to share with you what we have found that has worked for us as new mamas to toddlers. We are hardly experts & still learning ourselves, but we have some experience & want to share what we have learned!
I have teamed up with nine other amazing little mamas, be sure to check out their blogs!
Last month we got together & discussed questions that would be useful for all of us, here is what the topics will be!
May 8: Taming the Temper Tantrums
May 15: Weaning from Breastfeeding or From Formula to Cow's Milk
May 22: Dealing with Mommy Guilt
May 29: When People Share Their Opinions and How to Lovingly Handle it
June 5: Traveling with your Toddler
June 12: How to Get Your Toddler To Eat Their Veggies…Or Their Food At All
June 19: How to Make Time To Blog
June 26: Bedtime Battles (Nap or Bedtime)
We're making this a link-up because we want to hear what you have to say, too! We hope you will consider linking-up, one of my favorite parts of the blogging community is all of the support it provides, this is a great way to do it! Don't forget to check out all of the mamas each week for their post, & then link your own up your own post with us!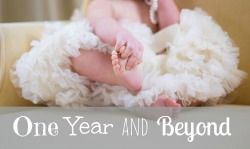 A special thanks to Sarah of the Not Quite Military Wife for the idea & for setting all of this up, check out her cute blog here. :)
XOXO